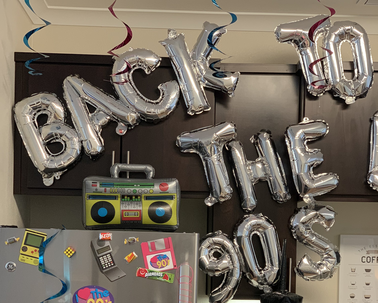 ---
Sol at West Village recently held an open house where prospects were invited to check out our models and amenities while experiencing one of our amazing community events. While prospects cruised through our 90's themed models, they were invited to eat some deliciously retro snacks, like Ring Pops, Go-Gurts and Gushers! Back at our totally rad clubhouse, residents and prospects stuffed themselves with In-n-Out burgers and fries.
The main event for the day was our huge Smart Car giveaway. Li Li was our winner of one of the biggest Sol giveaways ever, worth $14,000.
We had the wonderful opportunity to meet tons of future Sol residents. We had a blast jamming out to 90's themed music with you all, and we cannot wait to welcome you home in the fall!